When a loved one passes away unexpectedly due to someone else's negligence or wrongful actions, you may feel angry, confused, heartbroken, and helpless. Along with insurmountable grief, you are also suddenly hit with many financial obligations in the form of funeral expenses, debt, and more.
Thankfully, Louisiana allows family members affected to obtain compensation from the negligent parties through a wrongful death claim.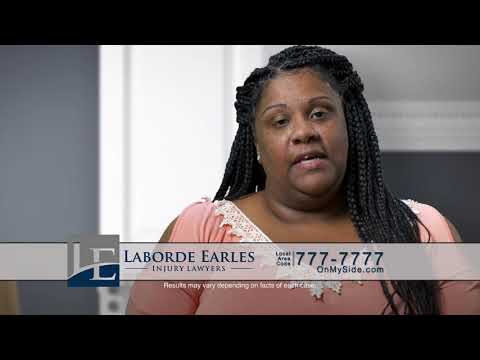 The personal injury lawyer who represents you may also guide you in calculating the types and amounts of your recoverable damages, which may include:
Medical Bills

Income Loss

Property Damage

Pain & Suffering

Emotional Distress

Lasting Disfigurement
Get the Help You Need
Call (318) 333-3476
To Schedule a Free Consultation!
24 hours a day • 7 days a week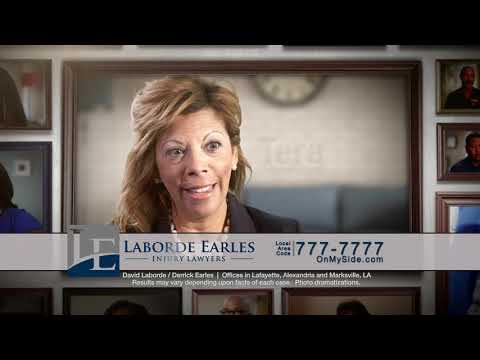 Our Alexandria wrongful death lawyer can guide you through the entire wrong death claim filing process and help you seek justice and compensation from those responsible for your loved one's death. We offer free consultations, so there is no risk in reaching out.
Wrongful Death Laws in Louisiana
As with personal injury, several state laws outline wrongful death and the process of seeking damages. To have a successful claim or lawsuit, you must follow the relevant statutes regarding who can file, filing deadlines, and percentage of fault. 
First, however, it's essential to understand what qualifies as wrongful death in Louisiana.
Defining Wrongful Death
A wrongful death may occur whenever someone commits negligent, reckless, or intentional misconduct that results in another's death. Wrongful death actions can arise from a wide variety of circumstances—essentially, any scenario that, had the victim survived, would have been grounds for a personal injury lawsuit. For example, some of the cases our firm handles include:
Traffic collisions

Maritime accidents

Medical negligence
A wrongful death case is quite similar to a personal injury case, except the deceased victim cannot pursue justice themselves. 
An Alexandria wrongful death lawyer from our team could help investigate the accident that led to your loved one's death and represent surviving family members' interests if there is a legally valid wrongful death case.
How to Prove Fault in Wrongful Death Lawsuits
For a wrongful death case to be successful, you must be able to prove these four elements:
Negligence:

You must establish that your loved one's death resulted from the defendant's careless or negligent actions.

Breach of Duty:

You must establish that the responsible party owed your loved one a duty of care and how their negligence breached the owed duty. For example, in a case of medical malpractice, all physicians owe a standard of care that they must uphold when providing care to a patient. Motorists owe the duty to obey all traffic laws and drive safely.

Causation:

You must establish that negligence caused your loved one's death.

Damages:

You must be able to clearly show the range of damages that resulted from your loved one's death. 
Proving these elements requires compiling strong evidence from multiple sources. You may also need to interview witnesses or medical experts to obtain some of the evidence. An experienced wrongful death attorney will be able to investigate all the facets of your case, obtain the required proof and strategically build a solid case based on facts. 
Who Can Sue for Wrongful Death Damages in Alexandria?
According to CC Art. 2315.2, certain family members of a deceased individual may file wrongful death claims. This can allow them to recover damages emanating from the loved one's death. In Louisiana, the first priority for pursuing such an action lies with surviving spouse and/or child.
If there is no surviving spouse or child, the right to bring a wrongful death action then defaults to the following family members, listed in order of priority:
Surviving parents

Surviving brothers and sisters

Surviving grandparents
The statute also provides that the right to bring a wrongful death case can be inherited. However, inheriting that right does not impact the statute of limitations under CC Art. 2315.1, which states that any such action must be brought within one year from the deceased's death.
Comparative Fault in Wrongful Death Cases
Louisiana is a pure comparative negligence state, which means that even if a deceased individual was partially at fault for their wrongful death, their surviving family can still potentially recover losses from other responsible parties.
Under the legal theory of pure comparative negligence, the surviving family members of the deceased can recover compensation in a reduced amount proportionate to the decedent's responsibility for the accident. For example, if the decedent is adjudged to be 30 percent at fault for the accident that led to their death, their surviving family can recover only 70 percent of the total award.
Furthermore, no amount of fault would disqualify someone from being eligible to seek recovery in Louisiana—even someone who is 99% at fault could recover damages. However, they would only be eligible to receive 1% of their total award.
Why You Should Consider Hiring Laborde Earles Injury Lawyers for Your Case
Our team offers over 100 years of combined experience and a wealth of legal services at no out-of-pocket cost so that the idea of attorney's fees doesn't keep you from seeking support. When we agree to a case, we take over every aspect and charge nothing unless you obtain compensation.
We accept a percentage of the settlement or verdict if we succeed, which we outline during our free consultation. Having this fee structure means we will do our very best to secure your compensation by:
Collecting strong evidence of fault

Building a case that proves liability

Calculating the precise number of damages that you qualify to recover and backing this up with additional evidence

Representing your family throughout the case, from filing the paperwork and answering questions on your behalf to negotiating and fighting for you in court

Identifying laws that support your case and refuting attempts to place any blame on your family member
By handling these and other legal tasks for you, we hope to make the financial recovery process as smooth as possible and secure damages for your family.
Damages Available in Wrongful Death Actions
Although no amount of money can bring loved ones back to their families, compensation can bring about closure and peace of mind to some extent. It can address some of the unexpected expenses that resulted from the death, which otherwise may bring financial harm to surviving family members.
Wrongful death actions can also hold those individuals who wrongfully caused another's death responsible for their actions. You can receive financial compensation for both economic and non-economic losses. 
Economic damages:
Medical expenses incurred before death

Funeral and burial expenses

Loss of current and future income

Value of the services that the decedent would've provided if alive
Non-economic damages:
Loss of care, companionship, and emotional support

Grief and suffering
Louisiana places no caps on compensation in wrongful death lawsuits. While no two situations are the same, a successful wrongful death claim spearheaded by a skilled wrongful death lawyer from our team in Alexandria may result in compensation for some or all the listed damages.
How Much Is a Wrongful Death Claim Worth?
Multiple variables do into the value of a case. Along with calculating the economic and non-economic damages, the court will also consider other factors, such as:
The plaintiff's life expectancy

The closeness between the plaintiff and the deceased

The deceased income that was available to the surviving family members

The value of services that the decedent provided to their family members
A wrongful death lawyer can identify the broad range of damages and assign a value to your fair value to your care that accurately reflects the full extent of your losses. 
Statute of Limitations for Wrongful Death Claims in Louisiana
Every state gives you a timeframe within which you must take legal action. This timeframe varies by state and the nature of the crime. Louisiana's statute of limitation for wrongful death claim is one year from the date of the deceased's death. This means you have one year from when your loved one died to file a wrongful death suit.
If you try to pursue legal action after this deadline, the court may dismiss your case, and you will lose out on your opportunity to obtain justice or compensation from the one responsible for your loved one's death. We recommend that you pursue legal action as soon as possible so you can bring your case justice and your family some peace of mind knowing that those at fault are held accountable. 
Seek Professional Help With an Alexandria Wrongful Death Attorney Today
If you are entitled to compensation, you should strongly consider exploring the possibilities for bringing a wrongful death claim or lawsuit in your situation. When you feel ready to do so, reach out to Laborde Earles Injury Lawyers for a complimentary case evaluation.
We will handle everything from gathering evidence, filing a compelling claim, mediation with the defendant and their representatives, and negotiating a fair settlement for the claim. If that's not possible, we will advance with a lawsuit and fight for justice and rightful compensation in court for you.
In addition to handling wrongful death cases in Alexandria, our team at Laborde Earles Injury Lawyers also serves families in the surrounding communities of Rapides Parish. Our Alexandria office is located on Versailles Boulevard and is ready to offer your complimentary case assessment today.