If you or your child suffered a dog bite, a Lafayette dog bite lawyer from Laborde Earles Injury Lawyers can help you protect your rights and fight to hold the responsible parties accountable. Choosing a Lafayette dog bite lawyer from our firm to represent you may put you on equal footing when negotiating a potential settlement with the dog owner.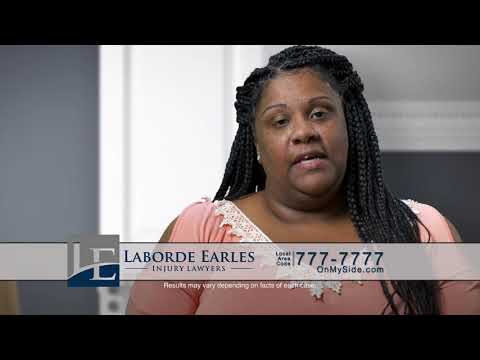 The personal injury lawyer who represents you may also guide you in calculating the types and amounts of your recoverable damages, which may include:
Medical Bills

Income Loss

Property Damage

Pain & Suffering

Emotional Distress

Lasting Disfigurement
Get the Help You Need
Call (337) 223-9925
To Schedule a Free Consultation!
24 hours a day • 7 days a week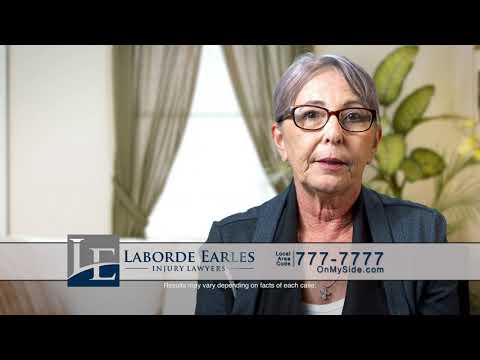 A legal counselor can help determine the value of a claim to ensure that whatever offer you receive is fair and just. It is essential that any settlement you accept accounts for all economic and non-economic losses you suffered or may suffer in the future. Our team can tabulate a value for your claim and handle negotiations on your behalf.
The Compensation You May Receive Is Based on the Damages You Suffered
The way our team determines the fairness of a settlement offer begins with calculating the total value of your damages. You can receive compensation for multiple types of economic and non-economic losses, which are your financial and intangible losses, respectively. Your economic losses may include:
Medical expenses

Property damage

Income loss

Reduced earning potential

Mileage to go to doctor's appointments
We can also include any non-economic damages you suffered and assign a monetary value to them. These damages may include:
Pain and suffering

Emotional anguish

Psychological trauma

Physical disfigurement, such as scarring

Permanent disability

Loss of consortium
We also work with experts to help us understand any related future damages you could face, such as necessary medical treatment or ongoing care and support costs.
For example, dog bite victims often require plastic surgery to improve the appearance and increase the functionality of scarred skin. This cannot occur immediately after the attack, but your settlement should cover related costs. 
If you lost a loved one because of a dog attack, we may also include damages related to their wrongful death. These damages can include costs for funeral services, loss of society and companionship, loss of financial support, and pain and suffering experienced by both the victim and their surviving family.
Why You Should Consider Hiring a Dog Bite Lawyer for Your Case
Our legal team at Laborde Earles Injury Lawyers handles dog bite injury cases. When you work with us, we'll take care to explain the nature of your case, including:
Which laws might affect your case

Who might be held liable for your damages

How long you have to file a personal injury lawsuit about your dog bite injuries
Under CC Art. 2321, dog owners are liable for any damages their pet causes with the stipulation that they knew or should have known that their dog would cause harm.
If the owner could have prevented injury and harm by exercising reasonable care, and the dog was not provoked to bite or cause injury, the owner may be found liable for the victim's damages.
For example, suppose that an individual is at a park and someone else's dog suddenly attacks them. The victim and their Iberia Parish dog bite attorney could argue that the dog's owner was negligent for not controlling the dog or for even bringing it to the park to begin with if it had a known history of bad behavior.
Our attorneys have over 100 years of combined experience representing victims in personal injury cases, including dog bite and attack claims. We work based on a contingency fee, never charging upfront retainers or hourly fees. We only get paid from the compensation we recover on our client's behalf.
File Your Claim Within the State Deadline
Healing from a dog bite injury can potentially take months or even years. Victims should focus on recovering from their wounds, but they also need to understand that lawsuits are subject to strict filing deadlines.
If plaintiffs do not comply with the deadline for filing their case, they may lose the right to seek compensation. Under CC Art. 3492, dog bite victims have one year from the date of their injury to file a claim against the dog's owner. Hiring a dog bite lawyer in Iberia Parish could help potential plaintiffs file their cases before the prescriptive period expires.
We understand that you may not know your prognosis or the full cost of your treatment yet, but we want to hear from you. It may be possible to investigate what happened and gather evidence before you reach maximum medical recovery. We will not file your claim and begin settlement negotiations until we understand the value of your economic, intangible, and potential future damages.
We Can Hold Pet Owners Liable for their Pets' Actions
Louisiana law states that to prove the dog owner could have prevented the injuries the dog caused, the plaintiff must show the dog presented an unreasonable risk of harm. In most cases, this requires showing that the owner knew the dog had a history of vicious, threatening, or otherwise dangerous behavior. 
This is sometimes called the "one-bite rule" because dogs can essentially bite one person with no consequences and the owner is only liable for additional incidents. It can be challenging to prove these cases, which could occur at an off-leash dog park, on the owner's property, or in other locations.
If the dog was not in a dog park or its owner's yard when the attack occurred, the owner may be found negligent regardless of the pet's past behavior. This is because Lafayette has leash laws enforced by Iberia Parish Rabies and Animal Control. Under these laws, owners must keep their pets leashed, contained, or under their control at all times. Under these circumstances, negligence occurs if:
The dog's owner has a duty to follow the leash law to protect their pet and others.

They failed to do so, allowing their pet to roam.

The dog bit another party because it was not under the owner's control.

That party suffered physical and emotional injuries, as well as financial losses.
These laws not only cover puncture wounds, torn skin, and other soft tissue injuries, but they also cover other injuries an animal may cause. For example, if a dog attacked someone because it was unleashed and the victim fell, leading to a concussion or bone fracture, the owner may be held liable for these injuries because the dog should have been restrained to avoid an attack.
In most cases, liability for the pet's actions lies with the owner. When pets are out of control, owners are usually held accountable for the consequences. Our lawyers know how to develop these arguments and support victims' claims.
Call a Lafayette Dog Bite Attorney Today
You can pursue a monetary compensation claim against a negligent dog owner if their animal bit or otherwise injured you. We will assess your case and legal options for free today. Call us or complete our online contact form to start working with a Lafayette dog bite lawyer from Laborde Earles Injury Lawyers.