Modern medicine has made great strides in both preventing disease and curing those already afflicted. To accomplish this, medications that range in function from pain relief to the maintenance of vital organs permeate medical science. 
Unfortunately, these benefits can come at a cost. Aside from the expected and documented side effects that drugs can inflict upon their users, manufacturer errors can also bring great harm to patients. This can result in failure to obtain necessary relief, further injury, or in severe cases, even death.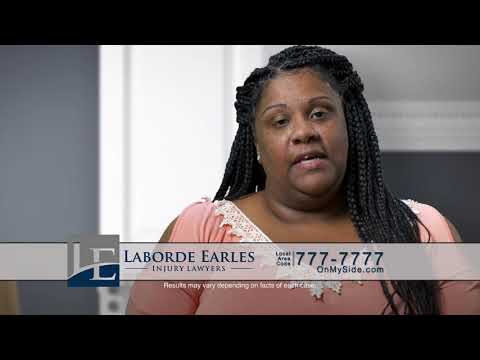 Drug makers, just like any other company, are legally liable for the safety of their products. Therefore, any time you suffer an injury due to a defective drug, you have the right to seek compensation. A Lafayette defective drugs lawyer from Laborde Earles Injury Lawyers could help you evaluate the effects of your medications and hold negligent drug makers responsible for any injury.
Drug Manufacturers Must Maintain Safety Standards
Every prescription or over-the-counter drug available around the country must pass stringent tests administered by the U.S. Food and Drug Administration (FDA). These tests are meant to demonstrate that a drug is safe for human use. However, this does not mean that the drugs are without side effects—only that the patient can expect an intended result that outweighs any possible adverse effects if the drug is made properly and used as directed.
Even if a drug is declared safe for use, the drug company must still manufacture the medication correctly to avoid contamination and other potential issues. Even over-the-counter drugs rely on strict chemical formulas and sterile factories to ensure accuracy and safety for their users.
Any failure of a drug company to maintain these formulas and safe manufacturing practices can result in a dangerous compound that threatens the health of those who use it. Even a slight change in the chemical formula of a drug may significantly alter its properties, often resulting in the drug not having its intended effect. 
Other Potential Causes of a Defective Drug
Prescription drugs go through several stages before they make it into consumers' hands, and issues could occur at any point along the way. Examples include:
Flaws in the design phase

: As mentioned above, prescription drugs must undergo significant testing before being put on the market to ensure the formula is safe. Still, issues could get by if testing is not extensive enough or potential complications are ignored, leading to a design defect.

Contamination or mistakes during manufacturing

: If the formula isn't followed correctly or a lack of safety protocols leaves room for contamination, it can lead to a manufacturing defect.

Mislabeling or insufficient instruction:

 Drug makers must ensure that consumers know how to safely consume the medication and are aware of potential risks, side effects, and complications they face. Otherwise, the manufacturer can be liable for failure to warn.

Pharmacy errors

: Liability for a defective drug doesn't always fall on the manufacturer. In some cases, a pharmacist may incorrectly fill a prescription.
Our attorneys will get to the bottom of what made the drug defective and who is responsible by consulting with third-party experts in the field. We can then use their testimony to support a personal injury or wrongful death case.
Potential Negative Health Effects of Defective Drugs
The potential outcomes that can result from taking a defective drug are numerous. For example, such a drug could:
Cause an overdose

Poison the consumer

Counteract other medications in a consumer's system

Worsen a consumer's injury or illness

Lead to other adverse symptoms or health conditions
A defective drugs lawyer from our office in Lafayette could help people determine if their symptoms were the drug maker's or another party's fault and what legal options they have to pursue financial recovery. Depending on the details of your case, you could collect compensation for:
Emergency medical attention and hospitalization

Medical treatment for your new or worsening health condition

Time you couldn't work while recovering from the defective drug's effects

Any permanent injuries or illness the drug caused

Wrongful death

 damages, if your loved one passed away after taking a defective drug

Pain and suffering
Our legal team can review the defective drug's effects on your life and calculate your potential case value accordingly. Then, we will use evidence to prove your right to compensation.
Defective Drug Laws in Louisiana
Instances in which a person alleges they suffered an illness or injury due to a defective drug are civil cases. In other words, they are a type of tort case in which a person alleges they suffered a personal injury due to a drug company's actions. 
Whether a person's case revolves around a mistake in the manufacturing process, a mislabeling of drugs, or even an undisclosed side effect that the manufacturer knew about in advance, the legal concept remains the same.
Plaintiffs in these cases must demonstrate that the drug maker's error directly caused them harm. In most cases, the drug maker did not intend to cause any harm, but nevertheless, their mistake did lead to an injury. People typically pursue these cases using the legal theory of product liability, which is defined in RS 9:2800.54. This means the plaintiff must prove specifically that a manufacturing or design error caused their injuries.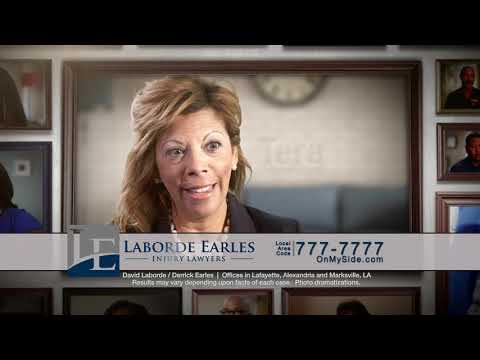 Why Let a Defective Drugs Attorney Help?
The effect that a defective drug could have on your health can be catastrophic. Whether you think you are receiving life-saving medication or are taking an over-the-counter remedy for a minor illness, you have the right to know what you are putting into your body and seek legal reparations if someone else's negligence causes you harm. 
If a defective drug harms you, it can be difficult to go through the legal process on your own, especially when you're healing from the loss of a loved one or recovering yourself. This is why many choose to hire legal representation to handle these matters. 
A defective drugs lawyer from Laborde Earles Injury Lawyers could hold drug makers in your case responsible for their error and make them legally liable for their actions. Your attorney will: 
Fight by your side to hold the liable party accountable

Investigate to gather evidence and information

Consult with third-party experts

Calculate your medical expenses and other damages

Meet filing deadlines

Demand compensation for any physical, emotional, or economic losses you experience

Represent you in negotiations and take your case to court if necessary
You deserve to have someone in your corner, and we would be honored to provide this support.
Discuss Your Defective Drug Case With Our Team for Free
Our attorneys serve clients in Lafayette from our location on Kaliste Saloom Road. You can reach out to hire a lawyer today or just to discuss your defective drug case—there is no obligation to work with us.
Contact Laborde Earles Injury Lawyers at our local office for a free consultation.
Get The HelpYou Need(337) 777-7777To Schedule a FREE CONSULTATION
24 hours a day • 7 days a week