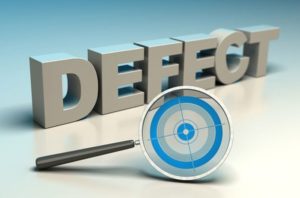 Federal agencies in the United States issued at least 4,217 product recalls in 2015. Most of those products contained dangerous defects that put consumers at risk.
If you used a product for its intended purpose and you sustained an injury, or if you were injured by a product that contained insufficient instructions, you may have grounds for a product liability claim. Depending on the facts of your case, you may be able to pursue compensation from the designer, manufacturer, distributor, or vendor of the product, or from other parties associated with the product such as quality control engineers.
Unfortunately, recovering fair compensation in a product liability case is a legally complicated endeavor. It is likely that the liable party will have a seasoned attorney or legal team to fight personal injury claims. You can level the playing field by hiring an experienced lawyer who has successfully litigated product liability cases.
A Lafayette injury attorney from Laborde Earles Injury Lawyers can evaluate your case, gather evidence, identify all liable parties, calculate your damages, and help you fight for the maximum payout. Our lawyers have more than 250 years of combined experience. Call 800-522-6733 today to arrange a consultation.
Read on to learn four steps you should take after being injured by a defective product:
Call the Police
It is not always necessary to call the police after a defective product injury; however, if you were hurt in a car accident because your vehicle had a faulty part, you should contact the police so an officer can compile an accident report. This report will contain important information about your crash including its time, date, location, and cause. It will also describe any injuries or property damage.
Auto parts are among the most common culprits behind product liability cases. According to Forbes, General Motors has recalled approximately 100 million vehicles since 1985.
Seek Medical Attention
If you put off the medical evaluation, the liable party might argue that your injuries were caused by something else or that your own negligence contributed to their severity. To avoid these accusations, seek medical attention as soon as possible after your injury.
Store the Product in a Safe Place
Do not get rid of the defective product that caused your injuries. Your attorney will need to prove that a defect existed in order for your claim to be successful.
Contact an Injury Attorney
An experienced attorney can gather evidence, calculate your damages, and help you avoid costly mistakes during the claims process. One minor oversight, such as forgetting to claim compensation for future medical bills, could significantly reduce the amount of compensation that you recover.
If you were injured by a defective product, turn to Laborde Earles Injury Lawyers for comprehensive legal guidance. Call 800-522-6733 to discuss your case with a personal injury lawyer in Lafayette.